Deliver Excellence With Customized Presentation Folders
With so much business going virtual, it's vital that you find new ways to stand out.

Give your clients a memorable and premium experience no matter where they are with custom folders by Conformer Folders. It's easier than you think.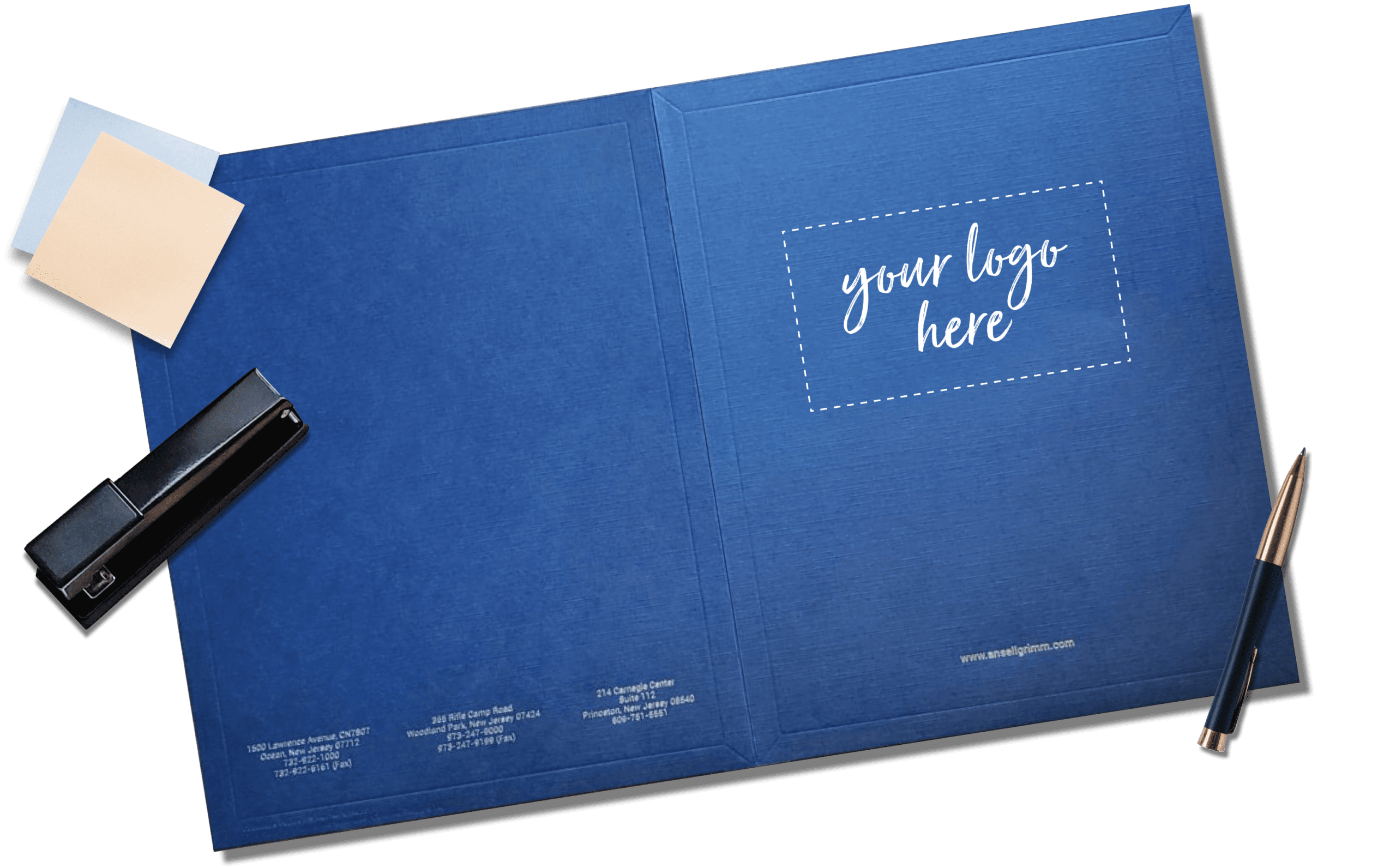 Why Customize Your Presentation Folders?
The Zoom-era has made many client touchpoints, like offices, less important. But many businesses still need
to send important documents.
Branded presentation folders are one of the only touchpoints clients really experience. They show off your brand's story
and professional appeal. Many types of companies order custom folders, including:
Your Reputation is in Their Hands
Download our product specific die template and have your graphic artist set up your artwork to your liking.
Take advantage of our pre-set art layouts with simple copy and layout. We are here to offer help along the way.
Premium Customization Options
You never have to worry about the quality of your presentation folders and mailers when you use Conformer Folders.

Our presentation folders and mailers are always made of durable extra-thick 100# linen and 14pt coated papers. Conformer folders accommodate legal and letter-size documents.
Presentation Folder Customizations in Just 3 Steps
Trust the Custom Folder Pros
[Our Conformer mailers] have arrived! And they are simply gorgeous! My boss went nuts. Thank YOU!!!!
The folders are working out quite well. They make it so much easier and more attractive to present our materials. I'm sure we will order again. They have been a great solution!
With a Conformer mailer, you are intrigued to open it, you want to open it, to see what's inside. Because it looks like quality on the outside, there's going to be quality on the inside.
Conformer's work on our top level marketing/sales projects have been well-received and more than satisfactory. Through their suggestions, we have saved money and used greener products all within tight timelines and restricted budgets.
I am extremely satisfied with your products and highly recommend them to any organization that wants to save money, and at the same time improve their professional appearance.
Download Our Print Checklist!
Want to set up your first custom folder order? Our print checklist contains everything you need to get started.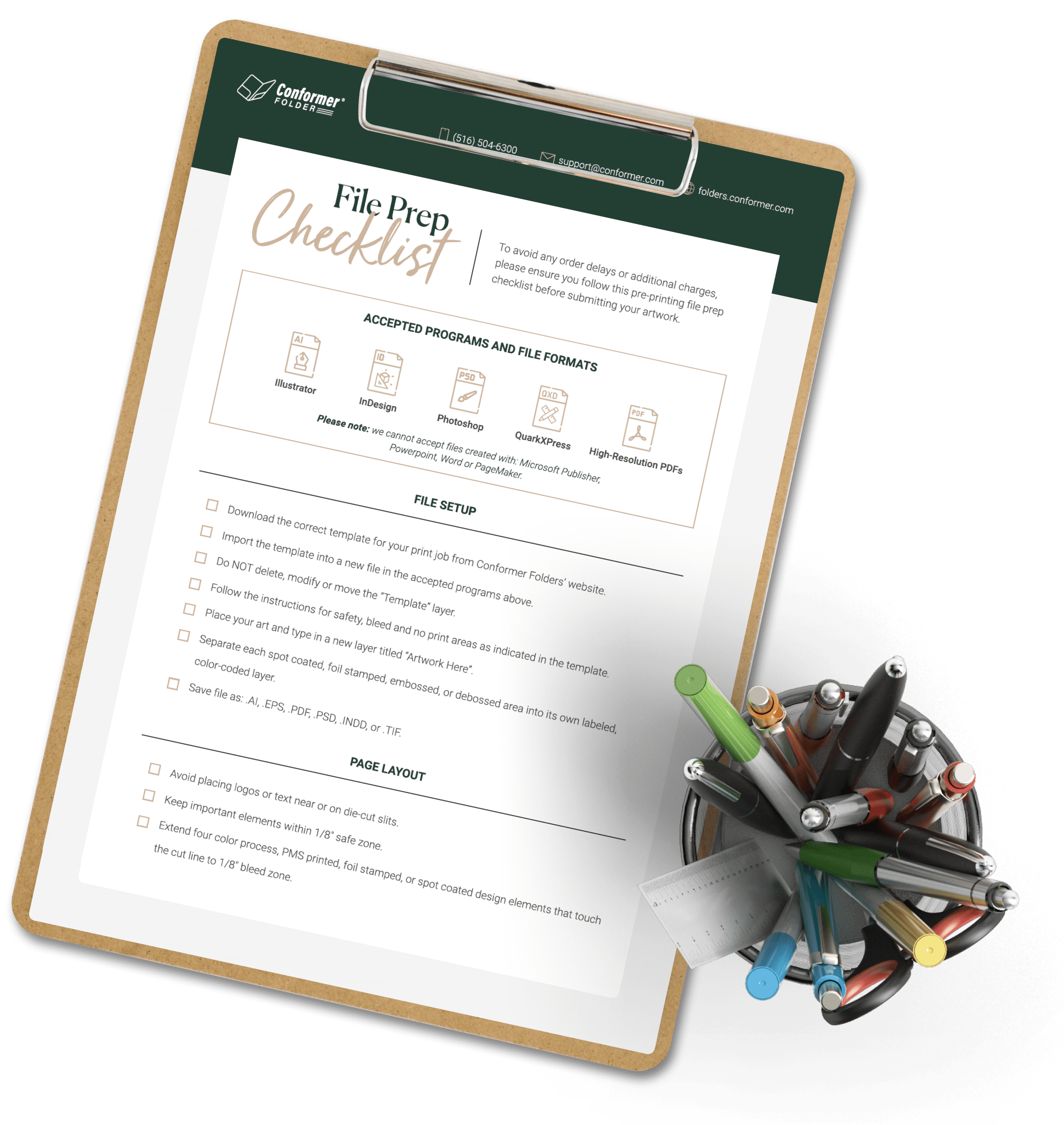 Start your order today and have your custom presentation folders delivered in just a few weeks.