Can you believe it's already March? Tax season is here! This time of year can be stressful for both CPAs and taxpayers alike which means staying organized is essential. 
Tax presentation folders keep important tax documents and records organized and help relieve stress for accounting professionals and CPAs during longer work hours as well as reassure their clients that their information is secure and accessible in one place. 
If you're not sure where to start, we'll cover how to choose the best Conformer tax folders for a successful tax filing season and which tax presentation folder style works best for you.
Choosing the Best Tax Folders for Accounting and Tax Firms
Being a successful CPA is more than just being good with numbers – it's about being detail-oriented and presenting professional documentation that instills confidence that the job has been done right. 
Here are a few ways tax folders can help accountants
1. Maintain a professional look
 As a CPA, you might be filing a document that's 15 sheets of paper, only to have the next filing be 150 sheets. Your documents vary with each client and you need a tax folder that helps you keep your filings clean, organized and in place, no matter how thick the stack of paper is. 
At Conformer Folders, we have a unique design that allows your tax folders to expand to fit as much paper as you need, while still remaining flat and compact. Our folders don't fray around the edges or break apart when you put a large document together. They arrive to your clients in pristine condition.
2. Add a personal touch
Your clients want a CPA who has a professional eye for detail and one they can trust. As a CPA, you are your own brand and the way you present yourself to clients affects how they view you. Custom embossed tax folders show your clients you're an expert in your field, take your work seriously and they help establish your brand identity. A few things you can do to set yourself apart with your tax presentation folders include:
Foil stamping & custom embossing 

Business card slit options

Customized designs, artwork and logos

Front cover folder windows
3. Keep your clients organized 
Nothing is more overwhelming than when a client comes to you with a box full of unorganized tax documents and receipts. As a tax professional, turning that sorted stack of documents into a neat and orderly tax filing, presented in a professional presentation folder will show your clients that you've gone the extra mile, and you've paid special detail to their important documents.
Consider using special features to make your folders a handy organizational tool. If you have a lot of information and documents to store in one folder, try a design with multiple pockets or an expansion pocket as this allows you to maximize your folder's storage space. You can also add tab dividers inside your folders for more order.
How do you choose the best tax folder for you?
When you're choosing your tax folders, make sure to keep your clients' needs top of mind. With this information, you can determine the style of tax folder you will need. You can ask yourself these questions:
How many tax documents does my client have?

Do you prefer to separate State and Federal filings between one pocket or two pockets?

Do you prefer to staple State and Federal filings, or use an Acco Fastener with hole punches?

How many tax folders do I need?
Once you've evaluated what you need, there are a few options you can pick from. 
Pocket folders are the standard for presentation folders. Conformer's Classic Single Pocket Tax Folders feature one 4'' inner pocket on the left. They hold up to 90 pages of documents and come pre-assembled and ready to use. They're also compatible with traditional ACCO fasteners, keeping your tax records safe and secure.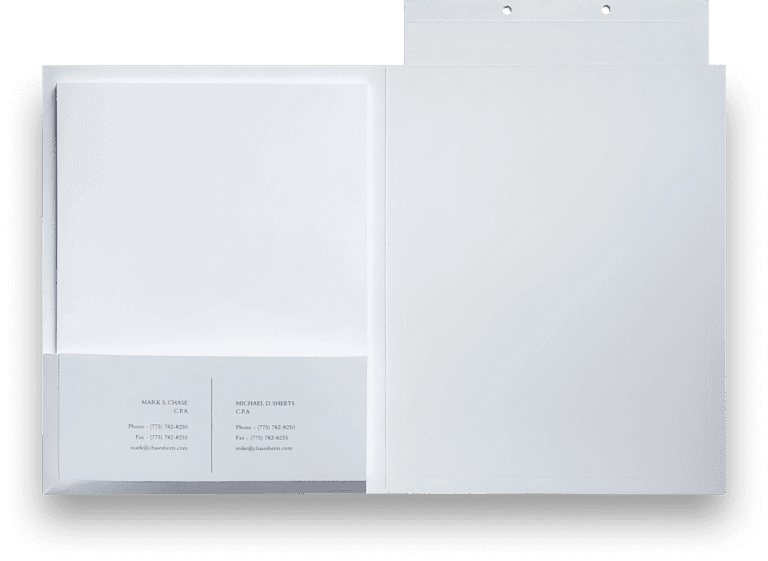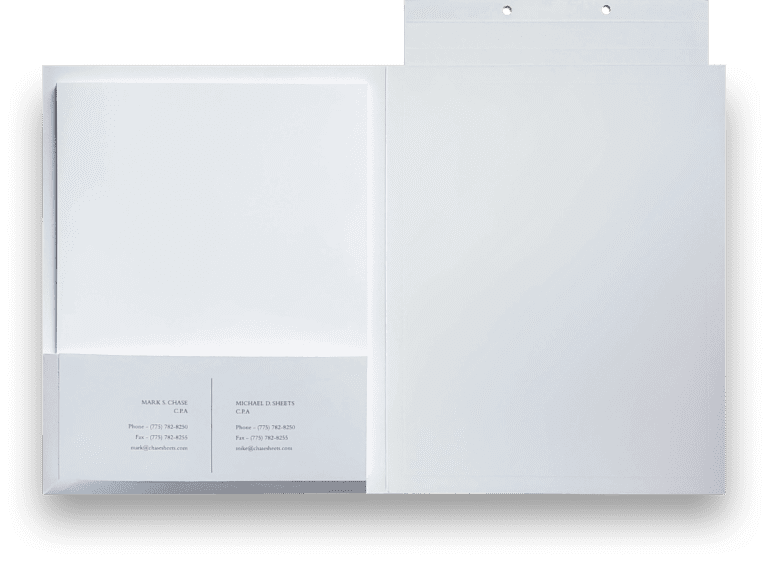 If your client comes to you with tons of paperwork and tax documents, a two-pocket tax folder is a good option, since each side can hold up to 90 pages. Conformer's Two Pocket Presentation Folders are made from extra thick 100# linen or premium 14pt coated papers, which makes them a secure and sturdy option for storing your tax documents.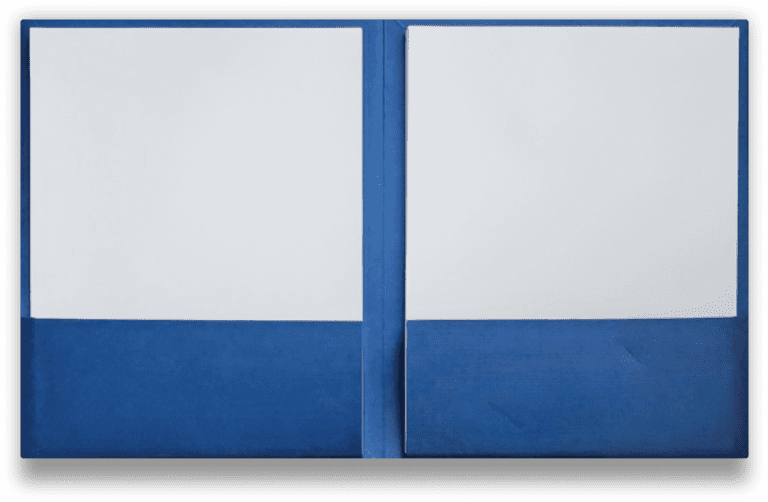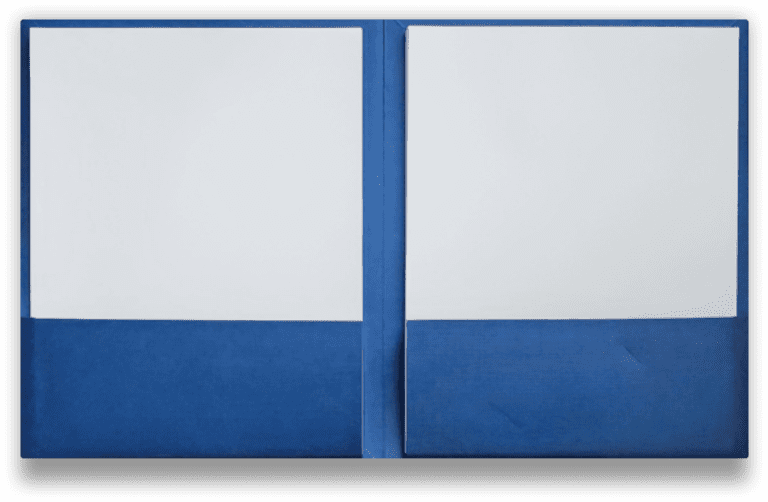 Reinforced tax folders are a great option for clients that require extra strength and durability for their documents. Conformer's Reinforced Folders are designed to stay flat as capacity increases. They can hold up to 200 pages and feature an expandable design that ensures your folders won't fray and still perfectly fit a thick stack of paper.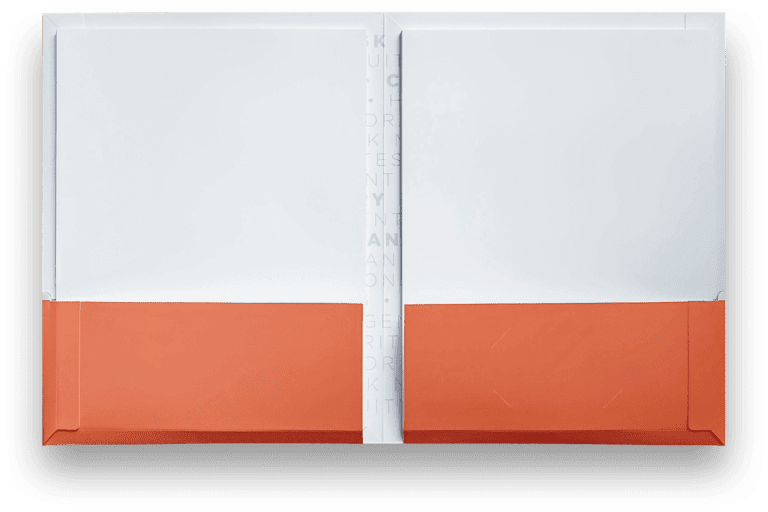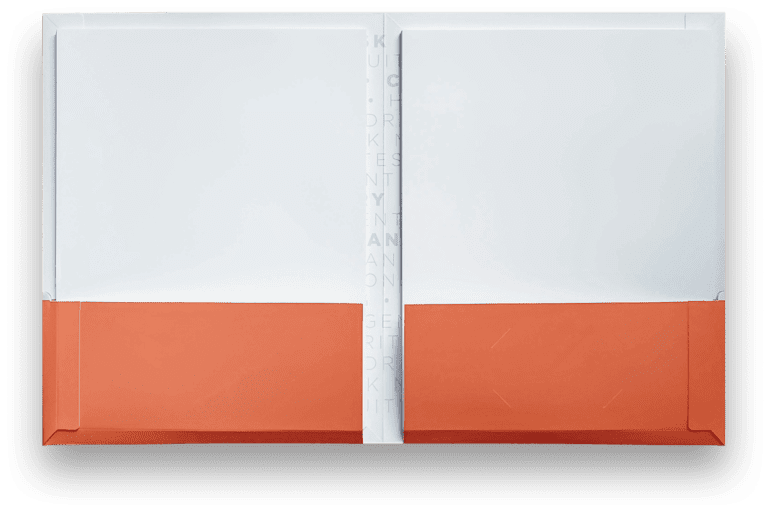 Your CPA tax folders aren't just another container for your documents and files. They represent your business, the quality of the work you do and keep you organized during tax season. 
With Conformer Folders, you can choose folders based on your firm's and clients' specific tax needs, with custom printing, a variety of linen and coated stocks and even business card slits on the pockets.